Here to Help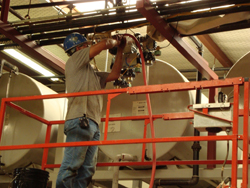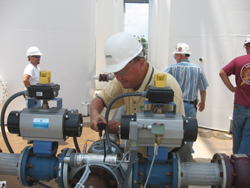 Many Pigging Solutions systems do not require on-site assistance for installation and commissioning. Clients often have sufficient understanding to install, commission, and operate our pigging systems with Pigging Solutions' off-site guidance and becoming familiar with operations and installation guidelines provided with the system purchase.
However, when desired by the client, Pigging Solutions provides on-site assistance with installation, commissioning, and operator training. For more in-depth projects, having Pigging Solutions on-site periodically to work with staff and installers helps ensure adherence to piggable installation guidelines, trouble free commissioning, and ongoing operation.
On-site service fees are negotiated with each client based on the level of services to be provided.